Commercial Premises, Office & Shop Refurbishment Company in London & Surrounding Counties
Improve productivity and employee state of mind with a Commercial, Office or Shop Refurbishment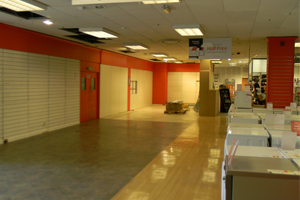 As a manager or owner of a commercial premises you not only have to think about the building and its contents but if you have staff they are one of the most important parts of your business. They are the ones that use your premises each day and the ones that keep your company moving forward. It is important to have an environment where your staff members are happy to work in and are happy to be part of. A happy workforce is a productive workforce. If the environment they work in doesn't feel professional or is substandard this will reflect on their attitude and the work they produce for you and the company. Research has found that workforce moral and productivity improves in a clean, organised and newly refurbished commercial or office environment.
A refurbishment gives you the opportunity to improve the layout and functionality of your premises improving the work-flow, fluidity and general organisation of your set up. As technology improves and work-flow systems change it is important to be able to keep up with these improvements and a refurbishment will give you opportunity to bring your company to today's standards. Not only will a commercial or office refurbishment improve staff moral and productivity but it'll make everyone who visits feel comfortable and more at ease, thus becoming either a better client, customer or associate. It will improve your company image to all and send out a message to your competitors that you mean business.
Expert Crew have undertaken a number of commercial, office and shop refurbishments in London (including North, West, South & East London) and surrounding counties such as Suffolk and Buckinghamshire. At Expert Crew we are very proud of some of the commercial refurbishments we've done in London and we've added them to our site, take a look at the images of our recent projects below and use the arrow keys on your keyboard to navigate through the images.
Commercial, Office & Shop Refurbishment projects in London, Suffolk & Buckinghamshire
Some of latest projects include:
Expert Crew have an experienced team in the world of commercial and office refurbishments and will be able to advise you all the necessary information, laws and requirements for a safe working environment. We know that the working environment can be a minefield of laws and regulations set by the government and local authorities but you can rest assured that with Expert Crew your refurbishment will go smoothly and meet all the required criteria. Our team is based in London and have vast experience in the refurbishment field, we will be able to advise you on all aspects of your refurbishment including giving you advice with layout to improve work-flow and functionality to improve productivity.
Read some more about our commercial refurbishment team
Contact us for a free quote or advice
Read our guide on choosing the right building and refurbishment company