House Extension Building in London & surrounding counties
Why move house?... When you can just extend!!!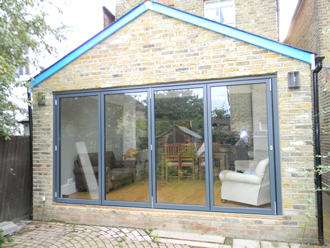 More and more people nowadays are just extending their house to it's full capacity rather than move house and deal with all the extra expenses such as stamp duty, agents fees and more. Building an extension with Expert Crew is a sound decision. We are competitively priced and extremely experienced and skilled in our work. If you are considering to extend your house either rear or side extension, or single or double storey house extension we have the expert team for an expert job. We have highly skilled:
Brick layers
Roofers
Carpenters
Electricians
Plumbers
To complete the job to perfection. We also have:
Floor layers
Tilers
Painter and decorators
To finish the job off for you just as you envisaged it and more.
House extension & side extensions in London, Essex, Kent, Surrey and Hertfordshire
Some of latest projects include:
Expert Crew have highly skilled builders, carpenters, plumbers, electricians, plasterers and labourers have have the experienced to build your extension just the way you want it and more. All our extensions are project managed to ensure the job runs smoothly and on time so if you have a busy daily schedule you can rest assured that the building work will be taken care of by Expert Crew.